Ageing and changing dynamics of friendship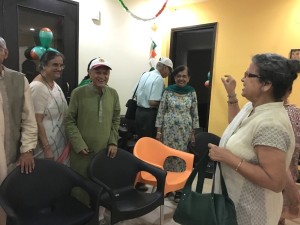 "Count your age by friends, not years" – John Lennon
Studies have suggested that friendships contribute to social, emotional, physical health and longevity of a person, possibly because friendship and happiness are integrally linked to/ associated with each other. Informal social activities are inherent in promoting well-being in old age, irrespective of whether they are performed with friends or family members.
On the other hand, absence of friends or loneliness may be unhealthy for aging hearts. It may not only impact them emotionally but also physically by creating difficulty while coping up with their cardiovascular and other diseases. Thus, seniors living alone need to reach out to friends for companionship, support and human contact.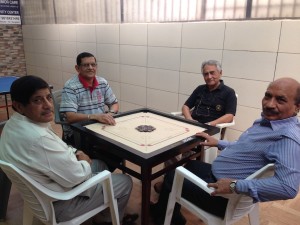 How dynamics change
We become a little introvert with age and don't open up easily to new people. Migration, death of spouse or peers may also lowers self-esteem, and thereby confidence.
1) Reduced accessibility to the social institutions
As one ages his/her accessibility to the social institutions gets lesser. Like in younger times, people go to school, college and then office. They have peers, social gatherings and events etc. It gives opportunities to make new friends and socialize, but these roads get blocked as one ages.
2) Limited Mobility
Meeting and interacting with new people is an easy way of making friends. But declining health may restrict the mobility of seniors which reduces their frequency of social outings. Thus, the scope of making new friends also gets limited with age.   
3) Loss of peers
As the days pass, seniors start to lose friends either to death, distance, connectivity, time and other reasons. Sometimes they tend to hold on to memories for a long time and don't take initiateves to make new friends.
4) Migration
With globalization, younger people have started migrating from small towns to big cities. Often their parents also migrate with them leaving their friends, relative and the rest of the social circle behind.
Why it is important to make that extra effort, making new friends
There can be numerous benefits of building a healthy social circle, specially in later years. With children moving away and mobility restrictions and migration, seniors end up spending a lot of time alone. They need to make an extra effort to meet people and keep the spark in their lives alive –
1) Interaction prevents elderly isolation
Social isolation is the worst state of mind which can push anyone into depression and seniors are no different. Our loved ones need to be socially active and engaged in meaningful conversations to prevent feeling of loneliness and isolation.
2) Connection boosts the immune system
It has been medically proved that there is a direct connection between immunity and socialization.
3) Social seniors lower the risk of dementia
Social groups don't only give a feeling of happiness and joy but it also helps in lowering down the risks of cognitive decline. A group activity like playing a board game, chess, carom, having an intellectual discussion, is not only good time spent together, but it also great for mental stimulation.
4) Friends keep seniors active
Being a part of a social group give seniors a purpose to keep them engaged in a more productive and more meaningful way. Moreover, they can have a much better active life as you can organize social outings, picnics, visiting a senior club etc.
We can make friends at any age, of any age! If you don't have a friend, take the initiative to be a friend to someone else. You could join social clubs, volunteer with organizations, attend community events, religious activities, etc. These are good places to meet people and build a friendship.
---
We at Samvedna Senior Care aim to help seniors live happy, active and independent lives, in the comfort of their home and community through interactive caregiving.
Samvedna Senior Care was established in October 2013 with two complementary goals – firstly to provide quality home care services to seniors with limited mobility or dementia and hence social interaction, and secondly to facilitate stimulating community interaction and participation. All our senior care specialists are psychologists or gerontologists.
Here are some of our services –
General Wellbeing:
With our General Well Being
Services we aim to raise the quality of life of seniors, specially those who may have limited mobility and social interaction due to various constraints. Our interactive programme keeps them active and engaged through physical, mental and social activities, all in the comfort of their home.
Great Times Club, which is a part of the Samvedna Senior Care Foundation, is our social and recreational club in Sector 57, Gurgaon, for members 55 years and above.Its a place where members come to get fit, meet like minded people and share their life experiences and give back to the community.
Activities at the club include fitness exercises, group meditation, mind stimulation, tambola, dancing, book reviews, movies, community outreach, and talks on health management. The club has a library, computer room, visits by physiotherapists and doctors, access to board games and cards, a fully functional pantry with healthy and affordable snacks and tea and coffee on the house.
There are special discounts for group memberships. The club is open Monday-Friday, 11am to 2pm.There are special classes for yoga, smart phones, computers, spoken english, dance, music and painting. We also have Bridge mornings every Tuesday and Thursday. Call Great Times Club at 9818421446, 0124-4229659.
Know more here – Great Times Club